Treatment duration:

10-15 min

Anesthesia:

No anesthesia

Physical activity:

After 3 days

First results:

After 3 days

Permanence:

Up to 5 months

Recommended no. of treatments:

1
Indications:
Visible wrinkles around the eyes
Strong skin wrinkling while smiling
Desire to protect the skin from more wrinkles
Contraindications:
Some diseases: Miastenia Gravis, Lambert-Eaton syndrome, multiple sclerosis

Some antibiotics (aminoglicosides)

Allergy to any ingredient of the injected formula

Infections, cold sore

Inflammations in the treatment area

Cancer

Pregnancy, breastfeeding
Treatment summary:
Crow's feet are "happy wrinkles" which appear around your eyes when you smile sincerely. However, when there's too many of them, it may add some years to your look. If you'd like to protect from having more of these wrinkles – it's the procedure for you.
The treatment is about injecting Botox into muscles responsible for skin wrinkling around the eyes. Eventually, while smiling your skin won't fold as much, which results in slower aging. This procedure takes only a few minutes and is not painful.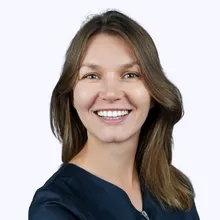 After the procedure:
First results appear a few days after the procedure, because Botox has some delay. Full results appear around 2 weeks after. You can count on slower appearance of new wrinkles, without loosing your natural smile. Results last up to 5 months, which overall depends on your organism. The effect is 100% reversable.
14 days after the first visit we meet again for a free check-up to verify the results. If there's a need to add some extra Botox, it's included in the first price.