Botox – excessive sweating
Treatment duration:

15-20 min

Physical activity:

After 3 days

First results:

After 3 days

Permanence:

Up to 5 months

Recommended no. of treatments:

1
Indications:
Excessive sweating of armpits
Excessive sweating of hands
Excessive sweating of feet
Excessive sweating of face
Excessive sweating of back
Local hyperhidrosis
Contraindications:
Some diseases: Miastenia Gravis, Lambert-Eaton syndrome, multiple sclerosis

Some antibiotics (aminoglicosides)

Allergy to any ingredient of the injected formula

Infections, cold sore

Inflammations in the treatment area

Cancer

Pregnancy, breastfeeding
Treatment summary:
Hiperhidrosis is when you feel as if you just got out of a bath …but there was o bath :) If you're tired of excessive sweating and look for a relief which you can 100% depend on – this is the treatment for you.
During this procedure I inject Botox in areas where you sweat excessively. It causes sweat glands to stop their activity, which stops your body from producing sweat. The procedure takes up to 20 minutes and is performed under crème anesthesia. Memories of injections fade quickly, but great results remain :) .
In case you wanted to have that treatment for your back or abdomen, please contact me for individual pricing (prices may vary).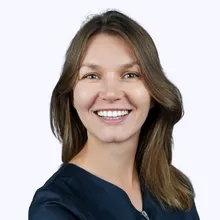 After the procedure:
Right after the procedure the area of injection will get some reddening. At first you don't see any difference. First results appear after a few days. Full results show after 2 weeks. It will last for up to 5 months (depending on your metabolism). With many of my Patients it's enough to do the treatment once a year (spring-summer season). Two weeks after the treatment we meet again for a free of charge check-up.