Treatment duration:

10-15 min

Anesthesia:

No anesthesia

Physical activity:

After 3 days

First results:

After 3 days

Permanence:

Up to 5 months

Recommended no. of treatments:

1
Indications:
Revealing too much gums while smiling
Hyperactivity of the muscle responsible for upper lip lifting
Desire to get more subtle smile
Contraindications:
Some diseases: Miastenia Gravis, Lambert-Eaton syndrome, multiple sclerosis

Some antibiotics (aminoglicosides)

Allergy to any ingredient of the formula

Infections, cold sore

Inflammations in the treatment area

Cancer

Pregnancy, breastfeeding
Treatment summary:
Botox for a gummy smile is a procedure for anyone, whose gums get revealed too much while smiling. If you desire to have a more subtle smile – this is the procedure for you.
The treatment's goal is to weaken the muscle which is responsible for lifting your upper lip. We do this using Botox. During the procedure I apply the formula into the muscle using a short needle. Before the injection I evaluate how many units need to be applied for good and natural results. The whole procedure takes only a few minutes with only a few injections.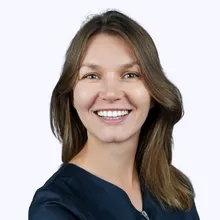 After the procedure:
First results will appear after a few days, full results – after 2 weeks. Botox will weaken activity of a levator muscle of the upper lip. You may count on more subtle smile, without revealing your gums as much. It will feel natural and fit well visually to your facial features.
Two weeks after our first visit we meet again for a free check-up. If there's a need then to add something extra for the problem, it's also free of charge.