Botox – smoker's wrinkles
Treatment duration:

10-15 min

Anesthesia:

No anesthesia

Physical activity:

After 3 days

First results:

After 3 days

Permanence:

Up to 5 months

Recommended no. of treatments:

1
Indications:
Wrinkles around the lips
Smoker's wrinkles
Strong mimic muscles around the lips
Smoking and vaping
Frequent drinking with a stroll
Frequent gum chewing
Contraindications:
Some diseases: Miastenia Gravis, Lambert-Eaton syndrome, multiple sclerosis

Some antibiotics (aminoglicosides)

Allergy to any ingredient of the injected formula

Infections, cold sore

Inflammations in the treatment area

Cancer

Pregnancy, breastfeeding
Treatment summary:
Smoker's wrinkles are mimic wrinkles on the face. They look like straight lines which go from around the lips. That treatment is for everyone, whose skin tends to wrinkle in that way.
During the appointment I check how strong these muscles are on your face. Then I decide on appropriate volume of Botox to be injected and start the procedure. Because of the Botox your skin won't wrinkle as much in the treated area. Also, existing wrinkles will get slightly less visible. The procedure takes only a few minutes.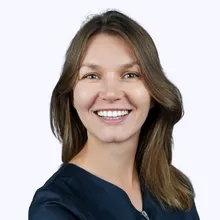 After the procedure:
You'll notice first results after a few days. Full results appear after 2 weeks. The feeling is 100% natural, but the skin won't fold as much while making faces. The results last for up to 5 months, which eventually depends on your body. After the first appointment we meet again for a free check-up.