Calcium hydroxyapatite – skin stimulation
Treatment duration:

10-15 min

Anesthesia:

Creme (optional)

Physical activity:

After 3 days

First results:

Immediately

Recommended no. of treatments:

1
Indications:
Nasolabial folds
Drooping cheeks
Bad skin condition
First signs of aging
Puppet lines
Loosing firmness of the skin
Contraindications:
Hashimoto disease

Gaves-Basedov disease

Psoriasis disease

Type I diabetes

Other autoimmune diseases

Pregnancy, breastfeeding
Treatment summary:
Calcium hydroxyapatite is the perfect alternative to hyaluronic acid. It's dedicated to people who see some signs of aging and have the need to stimulate the skin.
During the procedure I inject the formula using a needle or special cannula. It benefits your skin in two ways. Firstly, it perfectly stimulates the skin to produce collagen. Secondly, it fills losses in subcutaneous tissue. The procedure takes only a few minutes and provides immediate results for a long time.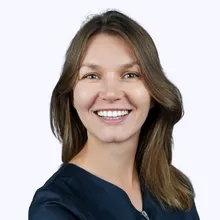 After the procedure:
For the full results of the treatment we wait until your skin starts producing collagen. It begins around 6 weeks since the treatment. When leaving from my office you may experience some reddening around the injection area, which vanishes after a few minutes. Also you may have some tenderness and minor swelling just after the procedure. The results will last for up to 1,5 years. 14 days after the first visit we meet again for a free check-up and results evaluation.