Calcium hydroxyapatite – neck rejuvenation
Treatment duration:

10-15 min

Anesthesia:

Creme (optional)

Physical activity:

After 3 days

First results:

Immediately

Permanence:

Up to 1,5 years

Recommended no. of treatments:

1
Indications:
Drooping skin on the neck
Lack of firmness around the neck area
Wrinkles on the neck
Loose and weak skin on the neck
Contraindications:
Hashimoto disease

Graves-Basedov disease

Psoriasis disease

Type I diabetes

Other autoimmune diseases

Pregnancy, breastfeeding
Treatment summary:
This treatment is dedicated for those, who need a hand with improving condition of skin on the neck. It gives back firmness to your skin, plus less wrinkling and slower aging.
During the procedure I inject calcium hydroxyapatite to the neck area – where you have your wrinkles. The injected formula smoothens your wrinkles and deeply stimulates your skin to produce collagen for a really long time. The procedure takes 10-15 min and can be performed under creme anesthesia.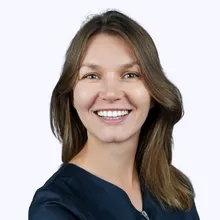 After the procedure:
For the full results of the treatment we wait until your skin starts producing collagen. It begins around 6 weeks since the treatment. When leaving my office you may experience some reddening around the injection area, which vanishes after a few hours.Also you may have some tenderness and minor swelling just after the procedure.
The results will last for up to 1,5 years. 14 days after the first visit we meet again for a free check-up and results evaluation.