Hyaluronic acid – lips modelling
Treatment duration:

30-40 min

Physical activity:

After 3 days

Recommended no. of treatments:

1
Indications:
Small lips
Narrow lips
Lack of lips symmetry
Desire to lift corners of the lips
Desire to improve shape of the lips
Contraindications:
Autoimmune diseases

Type I diabetes

Allergy to bee and wasp venom

Pregnancy, breastfeeding

Infections

Herpes
Treatment summary:
Lips modelling is the procedure for anyone, who wishes to have beautiful and symmetric lips, without loosing natural look. If your lips don't match the rest of your face – this is the treatment for you.
During the treatment I inject hyaluronic acid into the lips, choosing the best technique for the Patient. The filler not only provides volume, but also strengthens and hydrates your lips like nothing else.
The procedure takes 30-40 min and is done under anesthesia (creme). 2 weeks after the treatment we meet again to evaluate the results.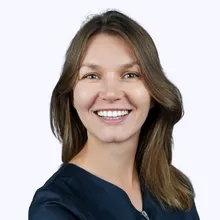 After the procedure:
Filling effect lasts up to 1 year. Hydration and strengthening lasts even longer than that. Right after the procedure your lips may be a bit swollen and tender from the injections, so until the end of the day it's better not to plan anything special. Two weeks after the treatment we meet again for a free check-up to evaluate the results.