Hyaluronic acid – nose correction
Treatment duration:

15-20 min

Physical activity:

After 3 days

Recommended no. of treatments:

1
Indications:
Crooked nose
Hooked nose
Unfavorable nose shape
Desire to correct the nose
Desire to make the nose look optically smaller
Contraindications:
Autoimmune diseases

Type I diabetes

Allergy to bee's and wasp's venom

Pregnancy, breastfeeding

Infections

Herpes
Treatment summary:
Nose correction with hyaluronic acid is the procedure for anyone who wishes to have more appealing nose shape, without having a surgery.
During the treatment I apply into the nose hyaluronic acid (filler) and model its shape. To do that I pay attention at any imperfections and correct them with the formula and adequate technique. The procedure takes around 15 minutes and is not painful.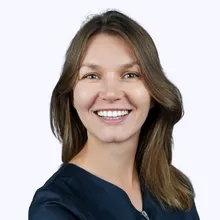 After the procedure:
You may expect more appealing profile, better nose shape, which fits better with the rest of your face. The results are immediate. Because of the injections, slight swelling may appeal, which goes away after a few days. 14 days after the treatment we meet again for a free check-up.