Treatment duration:

10-25 min

Anesthesia:

No anesthesia

Physical activity:

After 3 days

First results:

After 4 weeks

Recommended no. of treatments:

min. 3
Indications:
Fresh acne
Hormonal acne
Acne vulgaris
Rosacea
Oily skin
Purulent lesions on the skin
Contraindications:
Tan

Skin diseases (e.g. vitiligo, psoriasis)

Using cremes with retinol

Photosensitizing drugs

Herpes

Pregnancy

Cancer
Treatment summary:
Laser acne reduction helps containing that problem. It's a procedure dedicated to everyone who struggles with acne in various forms and stages.
During the procedure we use laser light to treat acne, adjusting the way of the treatment to Patient's specific needs. Laser's light deeply penetrates the skin, plus affects epidermis. That leads to normalization of sweat glands activity, evening Patient's skin and reduction of acne symptoms. The treatment takes around 15 minutes and is not painful.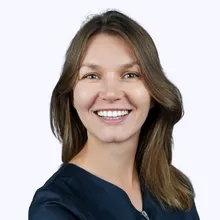 After the procedure:
After the procedure you skin will get some reddening. For optimal results I usually recommend to do multiple treatments over some time period. First results are to be noticed after a few weeks. During the therapy we'll assess results and adjust when necessary.