Laser blood vessels closing
Treatment duration:

10-20 min

Anesthesia:

No anesthesia

Physical activity:

After 3 days

First results:

After a few days

Recommended no. of treatments:

min. 3
Indications:
Erythema
Broken blood vessels
Spider veins
Couperose skin
Hemangiomas
Ruby angiomas
Contraindications:
Tan

Skin diseases (e.g. vitiligo, psoriasis)

Using cremes with retinol

Photosensitizing drugs

Herpes

Pregnancy

Cancer
Treatment summary:
Laser blood vessels closing is the treatment for people, who struggle with visible blood vessels or skin reddening.
With that treatment we're on the mission to contain those vessels, which do not work properly. For that we use laser's light, which we point towards the treated area. The light reaches deeply into the skin and closes the broken vessel. The treatment takes around 10 minutes and is mildly uncomfortable during laser shots. Yet, the discomfort quickly goes away, but the results – stay :) .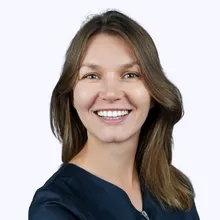 After the procedure:
Right after the procedure you may experience some reddening to your skin. Closed vessels should vanish within days. For full results, usually there's a need to repeat the treatment 2 or 3 times more (depending on the area). After the treatment we meet again for a free check-up.