Treatment duration:

20-25 min

Physical activity:

After 3 days

First results:

After 4 weeks

Recommended no. of treatments:

min. 3
Indications:
Drooping eyelids
Weak and limp skin on the eyelids
Wrinkles on lower eyelids
Wrinkles around the eyes
Wrinkles on upper eyelids
Contraindications:
Tan

Skin diseases (e.g. vitiligo, psoriasis)

Using cremes with retinol

Photosensitizing drugs

Herpes

Pregnancy

Cancer
Treatment summary:
Laser eyelids lift is the treatment dedicated to Patients who want to firm up their eyelids without the use of scalpel. It's a less invasive method in comparison to eyelids surgery.
During the procedure I apply laser light to your eyelids. The light deeply penetrates your skin to rebuild collagen fibers. The procedure is not painful and takes around 30 min.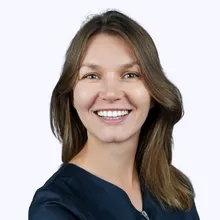 After the procedure:
After the procedurę you may experience some reddening on your eyelids, which vanishes after up to 3 days. For the best results the procedure needs to be performed 3 times minimum. You may expect more firmness of the treated area and wrinkles reduction. On every visit we control the progress.