Treatment duration:

20-25 min

Anesthesia:

No anesthesia

Physical activity:

After 3 days

First results:

After 4 weeks

Recommended no. of treatments:

min. 3
Indications:
Weak hair
Hair loss
Fine hair
Loosing hair after pregnancy
Loosing hair after COVID-19
Contraindications:
Tan

Skin diseases (e.g. vitiligo, psoriasis)

Using cremes with retinol

Photosensitizing drugs

Herpes

Pregnancy

Cancer
Treatment summary:
Laser hair strengthening is the procedure dedicated to those, who need to improve hair condition and contain hair loss.
Light of the laser affects not hair, but skin on the head, where you have hair follicles. Healthy skin on your head means better hair condition. By applying laser light on the skin, a number of reactions happen which improves the blood flow. The treatment is not painful and takes up to 20 minutes.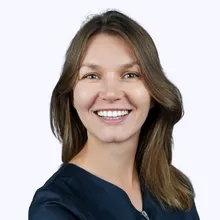 After the procedure:
It's best to evaluate the results after recommended 3 treatments, although first results may appear sooner. You may expect: thickened hair, contained hair loss, stronger and healthier hair. On the following procedures and visits we evaluate the results.