Treatment duration:

20-25 min

Anesthesia:

No anesthesia

Physical activity:

After 3-7 days

First results:

After 7 days

Recommended no. of treatments:

1
Indications:
Regular skincare
Oily skin
Acne
Scars
Blackheads
Uneven color of the skin
Contraindications:
Tan

Skin diseases (e.g. vitiligo, psoriasis)

Using cremes with retinol

Photosensitizing drugs

Herpes

Pregnancy

Cancer
Treatment summary:
Laser peeling is the perfect procedure for those, who wish to refresh their faces, reduce scars visibility, normalize sebum production and get rid of blackheads. Something for everyone ;) .
Fractional laser precisely removes epidermis on a whole treated area. Before we start, the doctor adjusts laser parameters for actual problems and needs of the Patient. The treatment is not painful.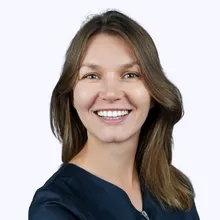 After the procedure:
After the procedure you will experience skin reddening and start to exfoliate. Depending on chosen parameters this process takes 3-7 days. During that time period your skin may be tender and you may experience slight burning. When your epidermis starts rebuilding, you get refreshed and smooth skin, without too much sebum. 2 weeks after the treatment we meet again for a free check-up to evaluate the results.