Treatment duration:

10-20 min

Anesthesia:

No anesthesia

Physical activity:

After 1 day

First results:

After 4 weeks

Recommended no. of treatments:

min. 3
Indications:
Scars after cuts or surgery
Fresh and old scars
Acne scars
Pregnancy skars
Scars after smallpox
Contraindications:
Tan

Skin diseases (e.g. vitiligo, psoriasis)

Using cremes with retinol

Photosensitizing drugs

Herpes

Pregnancy

Cancer
Treatment summary:
Laser scar reduction is the procedure for people, who want to get rid of scars – regardless of what caused them.
During the treatment, a doctor uses laser's light to treat impacted area. The light deeply penetrates the skin, causing micro damage. That results in multiple organism reactions, which then replaces old skin cells with new one. This leads to quicker scars healing, evening skin color and smoothing the affected area. The procedure is not painful and takes around 15 minutes.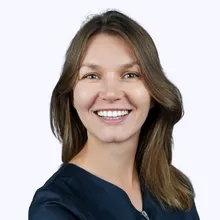 After the procedure:
After the procedure, treated area may be a bit red. For optimal effect it's recommended to repeat the treatment 3 times or more. First results can be noticed after a few weeks. You may count to evening skin color and scar's structure. During the therapy we continuously assess results and adjust for best outcomes.