Laser skin discolorations treatment
Treatment duration:

10-15 min

Anesthesia:

No anesthesia

Physical activity:

After 3 days

First results:

After 4 weeks

Recommended no. of treatments:

min. 3
Indications:
Discolorations on the face
Discolorations on the skin
Patches on the body
Patches on the skin
Chloasma
Contraindications:
Tan

Skin diseases (e.g. vitiligo, psoriasis)

Using cremes with retinol

Photosensitizing drugs

Herpes

Pregnancy

Cancer
Treatment summary:
Laser discolorations treatment is for everyone who'd like to deal with uneven color distribution on the skin.
At the beginning of the treatment, a doctor chooses laser settings appropriate to Patient's problem. Laser's light deeply penetrates the skin and stimulates tissues to evenly distribute color. Thanks to its local impact, the laser affects discolorations, without harm to healthy skin.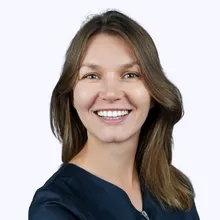 After the procedure:
After the treatment you may observe some reddening in a treated area. Complete fixing of the problem depends on a type and size of discoloration, but usually several visits are required (min. of 3). Nevertheless, first results may be visible after first visit. After next treatment we assess the progress.