Laser skin lesions removal
Treatment duration:

10-15 min

Anesthesia:

No anesthesia

Physical activity:

After 3 days

First results:

After a few days

Recommended no. of treatments:

1-3
Indications:
Skin lesions qualified for removal
Moles
Red moles
Cherry hemangiomas
Pigmented moles
Contraindications:
Tan

Skin diseases (e.g. vitiligo, psoriasis)

Using cremes with retinol

Photosensitizing drugs

Herpes

Pregnancy

Cancer
Treatment summary:
Laser skin lesions removal is the treatment for everyone who has lesions qualified for a removal by dermatologist.
During the procedure we point laser's light towards the mark we want to remove. The doctor adjusts laser parameters to particular Patient's condition. Laser's light removes the lesion locally, without affecting healthy skin around. The procedure is not painful and takes around 10 minutes.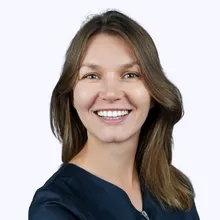 After the procedure:
Right after the procedure your skin starts the rebuilding process. After one day you may expect a scab, which falls off after a few days. As a result you get new skin tissue, without lesions. Two weeks after the treatment we meet again for a free check-up to evaluate the results.