Treatment duration:

20-45 min

Anesthesia:

No anesthesia

Physical activity:

After 3-7 days

First results:

After 4 weeks

Recommended no. of treatments:

1-3
Indications:
First signs of aging
Wrinkles on face, neck, cleavage
Loosing skin firmness
Poor skin quality
Wrinkles on the forehead and around the eyes
Nasolabial folds and marionette lines
Wrinkles around the lips
Contraindications:
Tan

Skin diseases (e.g. vitiligo, psoriasis)

Using cremes with retinol

Photosensitizing drugs

Herpes

Pregnancy

Cancer
Treatment summary:
Laser wrinkles reduction is the perfect procedure for anyone wanting to improve skin quality and look.
During the procedure we point laser light on a treated area. The light penetrates the skin deeply, causing micro fractions, which cause to replace old cells for new ones, with higher potential. The procedure takes 20-40 minutes (depending on the treatment kind) and is not painful.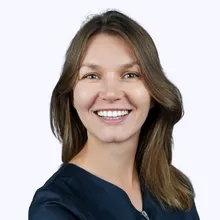 After the procedure:
Right after the procedure you may fell tenderness around the treated area. Skin stimulation starts immediately, but first results are noticeable after around 4 weeks. You may expect better skin quality, less wrinkles and slower aging. 2 weeks after the procedure we meet again for a free check-up.