Lifting threads – lifitng without a scalpel
Treatment duration:

20-25 min

Physical activity:

After 3 days

First results:

Immediately

Permanence:

Up to 1,5 years

Recommended no. of treatments:

1
Indications:
Second chin
Nasolabial folds
Drooping cheeks
Skin aging
Poor skin condition
Drooping corners of the lips
Contraindications:
Autoimmune diseases

Type I diabetes

Pregnancy, breastfeeding

Infections

Herpes

Cancer

Collagenosis
Treatment summary:
Lifting threads which dissolve over time is a perfect treatment for people, who have loose and drooping skin on various face and neck areas.
During the procedure I apply special threads into a treated area. As a result, we're able to lift the loose skin. When applied, threads start to dissolve over time. The biproduct of that process heavily stimulates the skin to produce collagen for a long time.
The procedure takes around 20 minutes. During the treatment we use creme anesthesia for maximum Patient's comfort.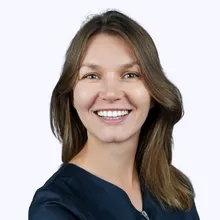 After the procedure:
The lifting effect is noticeable right after the procedure. Since around 6th week from the treatment, applied threads start to dissolve and stimulate your skin to produce collagen. That's why you get 2 types of benefits in different time periods. Two weeks after the treatment we meet again for a free check-up.