Lipolysis (fat dissolving) – chin and face oval
Treatment duration:

10-15 min

Anesthesia:

Creme (optional)

Physical activity:

After 1 day

First results:

After a few days

Recommended no. of treatments:

Min. 3
Indications:
Second chin
Full and round face
Drooping skin around the chin area
Invisible jaw line
Unnoticeable face contour
Contraindications:
Blood coagulation disorders

Problems with liver and kidneys

Pregnancy, breastfeeding

Infections

Herpes

Obesity
Treatment summary:
Lipolysis with the use of vitamin C is a treatment for people who are not completely satisfied with the skin condition around the chin. If you wish to make it more smooth and firm, and get you jaw line more visible – it's the treatment for you.
During the procedure I use a special cannula to inject liquid vitamin C into the treated areas. The procedure is done under creme anesthesia for maxim pPatient's comfort. Whole procedure takes only 10-15 minutes.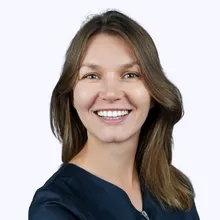 After the procedure:
Vitamin C which we inject, dissolves fat cells which are then metabolized by your organism. For the best result it's advised to do this treatment minimum of 3 times weekly. Few hours after the procedure, the area feels swollen because of the injected formula. Therefore it's better to refrain from making any serious plans until the end of that day. Overnight, the formula will completely absorb into your body.