Mesotherapy for dark circles under eyes
Treatment duration:

5-10 min

Anesthesia:

Creme (optional)

Physical activity:

After 1 day

Recommended no. of treatments:

Min. 3
Indications:
Dark circles under eyes eyes
Grey skin under eyes
Loose, limp skin
Wrinkles under the eyes
Contraindications:
Pregnancy

Infections

Herpes

Allergy to the injected formula

Some cancer diseases
Treatment summary:
This mesotherapy treatment is dedicated to everyone who's struggling with darks circles under the eyes. It's a special formula of mesotherapy, which contains plenty of vitamin C, which brightens this area on your face and brings back healthy and young look.
During the treatment I inject the formula using needle into the skin under eyes. It's takes only a few minutes and for your comfort it's done under creme anesthesia.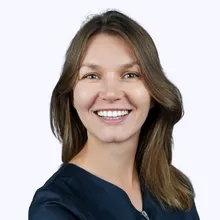 After the procedure:
A few minutes after the procedure you can expect first results. Full results will come after a few days. For a few hours after the treatment your eyes may be a bit swollen – before the formula gets absorbed. For the maximum results it's worth to repeat this treatment (3 times in total) in 2 weeks intervals. After 14 days we meet again for a check-up… or for a second treatment ;) .