Treatment duration:

15-20 min

Anesthesia:

Creme (optional)

Physical activity:

After 1 day

First results:

After 2 weeks

Recommended no. of treatments:

1-3
Indications:
Dry skin on the face, neck or hands
First aging symptoms
Wrinkles on the neck area
Nasolabial folds
Loose skin
Wrinkles around lips
Contraindications:
Pregnancy

Infections

Herpes

Allergy to the injected formula

Some cancer diseases
Treatment summary:
Skinbooster is a treatment for people who struggle with tired and dry skin on their face, hands or neck. With that treatment you can hydrate your skin from the inside in a way that no creme is capable of.
The procedure is about doing multiple injections in a treated area and includes applying small deposits of the formula. During the procedure you may expect a few dozens of injections with a short, thin needle. But don't worry – we do this after a creme anesthesia. The procedure takes around 20 minutes.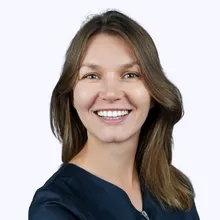 After the procedure:
You may count on softer skin with normalized color, and some help with covering first signs of aging. For a few hours after the procedure you may notice some marks from needles. For the best results we should do this treatment 3 times in 2-4 weeks intervals. After we complete this series it's worth to do mesotherapy once a year after that – to keep your skin hydrated all the time.