Platelet-rich plasma and fibrine – skin rejuvenation
Treatment duration:

15-20 min

Anesthesia:

Creme (optional)

Physical activity:

After 1 day

First results:

After a few weeks

Recommended no. of treatments:

Min. 3
Indications:
Minor wrinkles on the face
Dry, loose skin
Skin aging
Poor skin condition on the face, neck, hands
Dark circles under eyes
Nasolabial folds
Contraindications:
Treatment summary:
This procedure is 100% natural and recommended to anyone, who'd like to take care of the skin condition and decrease first signs of aging. You can expect smoother, toned skin, healthier look and less wrinkles. What's even more important is the rejuvenation, which slows down the aging for the next months.
We start the procedure by taking a small volume of blood, which we then process to get platelet-rich plasma. The formula is 100% natural and rejuvenating. We apply it using a needle into various areas on the skin. The treatment takes a few minutes and is not painful, because of creme anesthesia.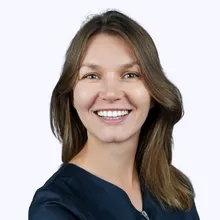 After the procedure:
Right after the procedure you'll notice reddening after needles, which will disappear quickly. You may expect the first results after a few weeks. This treatment is recommended to be done 3 times for full and long-lasting results. We do this with 1 month intervals. 2 weeks after the first visit we meet again for a free check-up.