Polylactic acid – skin stimulation
Treatment duration:

20-30 min

Anesthesia:

Creme (optional)

Physical activity:

After 3 days

First results:

After a few weeks

Permanence:

Up to 2 years

Recommended no. of treatments:

1-4
Indications:
Skin aging
Nasolabial folds
Drooping cheeks
Decrease in face volume
Poor skin condition
Loose and thin skin on the face
Contraindications:
Autoimmune diseases

Tendency to get keloids

Pregnancy and breastfeeding

Infections

Herpes
Treatment summary:
Polylactic acid is the procedure for people, who notice signs of aging and would like to do something about that, while maintaining natural look.
During the procedure I inject polylactic acid into a treated area. The formula's job is to stimulate your skin for natural collagen production for a very long time. The procedure is not painful and takes 20-30 minutes. For the best results we perform 1-4 treatments in one month intervals (depending on the Patient's situation).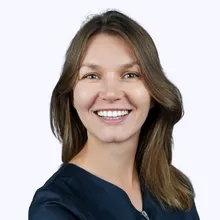 After the procedure:
Right after the procedure, for a short time you get wrinkles filling effect. The filling effects goes away after a few days, when the formula fully absorbs. The real stimulation happens after a few weeks and lasts for up to 2 years.
For 2 weeks after the procedure, the Patient should massage treated area according to doctor's instructions. 14 days after the treatment we meet again for a free check-up.