Polynucleotides – skin stimulation
Treatment duration:

10-15 min

Physical activity:

After 3 days

First results:

After 6 weeks

Recommended no. of treatments:

3
Indications:
Poor skin quality
Desire to improve the eye area
Dry skin
First signs of aging
Anti-aging approach
Lack of skin firmness
Contraindications:
Hashimoto disease (unregulated)

Type I diabetes (unregulated)

Other unregulated autoimmune diseases

Pregnancy, breastfeeding

Infections, herpes

Inflammations around the treated area

Cancer
Treatment summary:
Polinucleotides treatment is a procedure, which motivates your skin to naturally produce collagen. It provides brighten skin effects, improvement in its quality and very slight lift. It's a perfect anti-aging solution as well.
The treatment is about injecting the formula into the skin. It's approx. a dozen of injection to various face areas - depending on your needs. The procedure is performed under creme anesthesia and is not painful for the Patients. It takes around 10-15 minutes in total.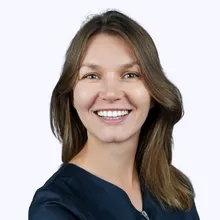 After the procedure:
Right after the treatment you may feel slight tenderness around the injection area. You may also get a little swollen, which should quickly go away. Polynucleotides start the skin stimulation process instantly, however first visible results may be noticed after a few weeks.
It's best to do the treatment in the series of 3 visits in 3-4 weeks intervals. Beneficial stimulation effects will last up to one year since the treatment. You may repeat the treatment then as a reminder, but it's not obligatory.