Revitalizing threads – skin rejuvenation
Treatment duration:

15-20 min

Physical activity:

After 3 days

First results:

After 6 weeks

Permanence:

Up to 1,5 years

Recommended no. of treatments:

1
Indications:
Face wrinkles
Neck and cleavage wrinkles
Smoker's wrinkles
Wrinkles around the lips
Skin aging
Contraindications:
Autoimmune diseases

Type I diabetes

Pregnancy, breastfeeding

Infections

Herpes

Cancer

Collagenosis
Treatment summary:
Slick lifting threads are the perfect solution for people who'd like to strengthen and stimulate their skin from the inside, without the lifting effect.
During the procedure I apply threads into a treated area. The material used to produce threads makes them dissolve over weeks. With that process, rejuvenating ingredients are provided to your skin, which stimulates collagen production. Over time, threads are fully absorbed, but the results stay with the Patient for a long time.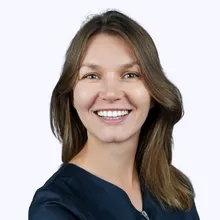 After the procedure:
You may expect first results after around 6 weeks. After the treatment you won't get strange feeling of having something inside you. You may also expect heavy skin stimulation and rejuvenation in a natural way. 2 weeks after the treatment we meet again for a free check-up.