Skinbooster – lips hydration without enlargement
Treatment duration:

15-20 min

Physical activity:

After 3 days

Permanence:

Up to 6 months

Recommended no. of treatments:

1
Indications:
Dry lips
Cracks on the lips
Lips aging
Desire to check the enlarged lips look for a few days
Contraindications:
Autoimmune diseases

Type I diabetes

Allergy to bee and wasp venom

Pregnancy, breastfeeding

Infections

Herpes
Treatment summary:
It's the treatment for anyone who wants to have her lips hydrated from the inside, without the enlargement effect.
Skinbooster treatment is about injecting the formula to the lips with the use of cannula. The formula is different than a 'regular' filler. It doesn't give the filling effect, but effectively hydrates and rejuvenates your lips. Therefore, the lips look more beautiful and age slower.
The treatment takes only a few minutes and is done with creme anesthesia. It's not painful and gives instant results.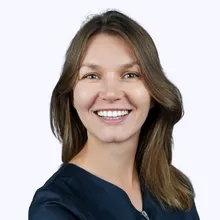 After the procedure:
Right after the treatment, the lips area may be tender and swollen because of the injections, which will settle within a few days. You will feel the hydration results instantly, which will last for up to 6 months.
You can expect better skin quality around the lips area. Before the formula fully absorbs (up to 7 days) your lips will be slightly bigger - because of that you'll be able to check that look as well :) After a few days the formula will be completely absorbed. 2 weeks after the first visit we meet again for a free check-up to evaluate the results.