Collagen – scars and stretch marks therapy
Treatment duration:

10-15 min

Anesthesia:

Creme (optional)

Physical activity:

After 3 days

First results:

After a few weeks

Recommended no. of treatments:

Min. 3
Indications:
Wounds
Stretch marks
Scars after surgery
Pregnancy scars
Acne scars
New & old scars
Contraindications:
Autoimmune diseases

Type I diabetes

Tendecy to get keloids

Pregnancy and brest feeding

Infections

** It's a product of animal origin
Treatment summary:
The treatment with collagen is dedicated to everyone, who'd like to get rid of scars and stretch marks. For every situation, when your skin needs fixing, collagen is very much in need.
During the procedure I do quite a few injections to the treated area, applying small volumes of collagen formula. In that way we stimulate your skin mechanically (injections) and chemically (the formula), which would boost your skin with collagen. The whole procedure takes only a few minutes.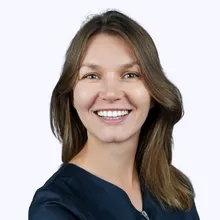 After the procedure:
Right after the procedure you may expect slight reddening and swelling around the treated area, which should quickly vanish. First results are to notice after a few weeks. For the best results it's recommended to do 3 treatments minimum. Depending on the problem we're solving, the results may be visible also after just a single treatment. 2 weeks after the first visit we meet again for a free check-up, or for second treatment :) .