Hyaluronic acid – tear trough or nasolabial folds
Treatment duration:

15-20 min

Anesthesia:

Creme (optional)

Physical activity:

After 3 days

Recommended no. of treatments:

1
Indications:
Tear trough
Marionette lines
Dark circles under eyes
Drooping cheeks
Soft, loose skin on the face
Smoker's wrinkles
Contraindications:
Autoimmune diseases

Type I diabetes

Allergy to bee and wasp venom

Pregnancy, breastfeeding

Infections

Herpes
Treatment summary:
Hyaluronic acid is the formula for Patients, who see signs of aging on their skin. You notice wrinkles when your face start lacking of subcutaneous tissue. These losses can be refilled with hyaluronic acid.
During the procedure, we apply the filler in the area we want to improve (e.g. nasolabial folds, marionette lines). The formula fills any losses in subcutaneous tissue, providing in addition skin hydration and rejuvenation for a really long time.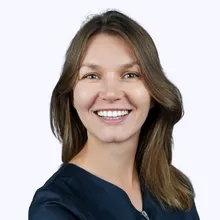 After the procedure:
The results are noticeable right after the procedure and last for up to 1 year. Hydration and rejuvenation, which the acid also provides, help you skin for even longer time period. After the procedure you may notice some swelling and tenderness around the treated area, but it decreases through time. 2 weeks after the first visit we meet again for a free check-up.